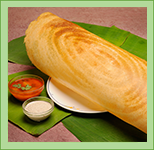 Every dish is a Vaishali special dish…There is a special taste to the cuisine at Vaishali. Crafted by specially blended masalas – you will always enjoy the taste herePlus it offers diverse menus – other than the superb South Indian...

Read More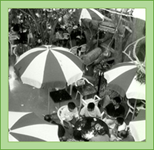 When you come to Vaishali – you may just spot some of the most famous names in Pune or even India. It is the chosen meeting place of the city…everybody right from the student to some of the best known professionals are here.

Read More

Chef's Corner
One can comfortably sit inside and order their food or else they can sit on open air as Vashali offers both the facility to their customers. It is very difficult to find any vacant place in Vaishali during the hot evening hours.

Read More